Sports Injury Care Cincinnati OH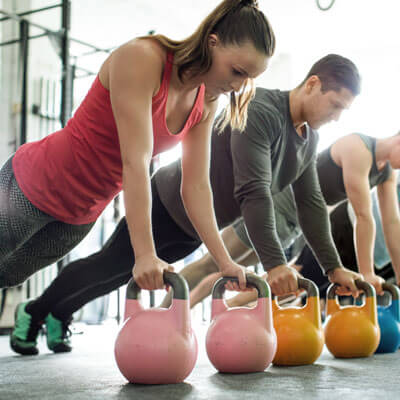 From high school and collegiate athletes to weekend warriors and avid CrossFitters, athletes of all ages and levels will inevitably experience a sports injury at some point. At Cincinnati Rehabilitation Center, we can address all types of sports-related injuries. These include sprained ankles, knee pain, shoulder problems, plantar fasciitis and others.
Benefits of Chiropractic Care
Here are some of the primary benefits that athletes can experience by getting chiropractic care:
Enhances performance
Relieves pain
Helps prevent injury
The Importance of Removing Dysfunction
"I like to talk to my patients about biomechanic chains—one from the fingertips to the neck and one from the toes to the low back. We're looking for any dysfunction or kink in that chain that can be affecting the rest of the chain up or down," said Dr. Bradford.
Removing dysfunction is a big part of how our chiropractor practices in general and that's how he would approach any athlete. Why is that important? Because dysfunction is going to lead to whatever's causing a patient's pain or symptoms. Removing that dysfunction also can help to improve their performance.
Here are some examples of athletes and how our care can help them:
Baseball/Softball Pitchers
If a pitcher's shoulder is painful, there might be restricted range of motion.
Chiropractic care
can help get rid of the pain once we remove that dysfunction. The pitcher also can enjoy free shoulder motion for improved pitching mechanics.
Runners
A spinal misalignment not only can affect a runner's back but their hips, knees and feet. Chiropractic can restore alignment, help prevent injuries and allow runners to perform optimally.
CrossFitters
As CrossFit has exploded in popularity, more and more people are engaging in this rigorous sport. Because CrossFit workouts are intense and include weight lifting, aerobics and calisthenics the potential for injury is high.
Many CrossFitters choose to get regular chiropractic care because they know it's effective in helping to minimize injury.
FAQ
Do you provide sports physicals for kids?
Yes. As part of the physical, we can evaluate your child to make sure they're ready to participate in sports. If we find any dysfunction that maybe hasn't manifested into symptoms yet we'll let the parents know and then advise them on things their child can do.
Do you recommend maintenance care for athletes?
We do. That's because being under regular chiropractic care can help athletes to avoid injuries. If you do get injured chiropractic can help you recover quicker.
Do you provide taping or manual therapy?
Yes, we do Kinesio taping. This therapy can help with pain and injuries such as sprains and strains and unstable joints. We also provide physical therapy and massage therapy on-site.
Do athletes tend to recover faster than non-athletes?
Typically yes because they're in better shape.
Can chiropractic care help me avoid reliance on pain medication?
Yes, given the nation's opioid epidemic, more and more people want to get pain relief but they want to stay away from potentially addictive and dangerous prescription painkillers.
Book an Appointment
Contact our Cincinnati practice today to schedule an appointment. We want to help you recover from your sports injuries and get back to your game.
CONTACT US »

Sports Injury Care Cincinnati, , Cincinnati OH | (513) 772-9065