Cincinnati Rehabilitation Center Reviews
What Our Cincinnati Patients Say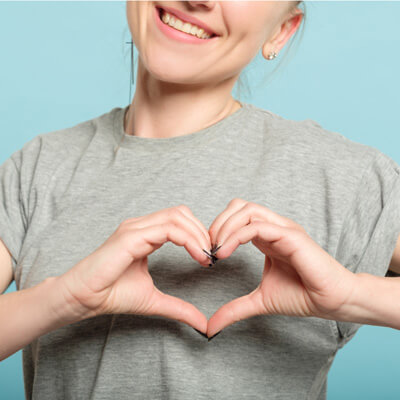 At Cincinnati Rehabilitation Center we love when patients share with us their feedback and comments after chiropractic care. Please read our patient testimonials below to see what other people have achieved through their tailored care plans with us.
For more information or to schedule an appointment call or email us today.

First time seeing a Chiropractor- everything was explained- machines, muscles, exam process, what to expect. Very professional and they did a great job making me feel comfortable and confident.
- Elizabeth H.
Dr. Bradford gave me great information and the tools and knowledge to help prevent additional back pain. After our session and my continue stretching, my back pain has gone from an 8 of 10 to a 2 out of ten. Sometimes, there is even no pain.
- James M.
My overall experience at the Cincinnati Rehabilitation Center was excellent! Tashia was very helpful from the minute I walked in the door, and made me feel very welcome and gave me her full attention to make sure a good plan was put together for me. Dr. Bradford asked a lot of questions about my injury before he moved forward with a solution. Have been back a number of times, and am feeling back to myself – and even stronger. I would highly recommend the team at Cincinnati Rehabilitation Center without hesitation!
- Julio R.
Dr. Bradford is very thorough when it comes to treatment plans. Extremely professional and always on time. Highly recommend Dr. Bradford and his staff!
- Kristin F.
I was able to get a same-day appointment which I really appreciated because I am an out-of-towner and needed an adjustment desperately!
- Christy C.
I left my appointment ten times better than when I walked in. Excellent experience from start to finish. Friendly, attentive and above all addressed my issues with a marked improvement. I have officially found a source of relief for neck and back pain. Many thanks.
- Tim R.
I have been to other Chiropractors before and almost as a rule I was in back pain the following day. After a treatment session, I have experienced something completely different with Doctor Bradford, my back is feeling better after each treatment session.
- Chriso L.
They were so helpful in getting me in at the last minute and the Dr. took his time when I was there to explain things to me and treat me. I would definitely recommend Dr. Bradford and his Staff, they are very caring and concerned about their patients.
- Beth R.
They are all so nice and polite. Dr. Bradford knew exactly what I needed and I was in and out in a timely manner. The massage I received was also very amazing. I have already had a few appointments and can already see a difference. I will for sure be a continuing patient and I highly recommend seeing Dr. Bradford and his staff.
- Destini M.
Saw me at last minute right before closing. Was running late and he waited. Very nice and professional . Definitely going back.
- David A.

I personally loved everything about this practice… The doctor explained things very well, and I felt like I had been to a spa by the time I left
- Elizabeth G.

Patient Reviews Cincinnati | (513) 772-9065