Massage Therapy Cincinnati OH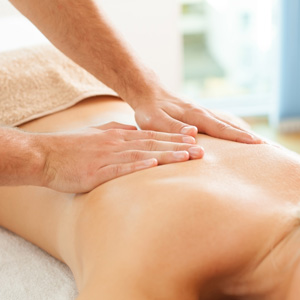 Imagine an hour entirely to yourself. A quiet room with a soothing environment. Lying on a comfortable table with soft bedding. Our experienced massage therapist releases the tension from your body and lets the stresses of your day melt away. If that sounds like something you could use, Cincinnati Rehabilitation Center can help. We provide massage therapy on-site that can help you relax and recover.
Feel Incredible Again
The soft tissues of the body can be easily injured. Maybe you sit at a desk all day. Perhaps your job involves manual labor. Or you're chasing after your kids and can't quite keep up. Many seniors also find massage beneficial to continue being active. If you'd like to be less stiff or restricted or want to decompress, massage therapy can be the perfect solution.
The types of massage therapy we offer include
Medical, deep tissue massage
Relaxation, Swedish-style massage
Structural and Functional massage
Assessment/Treatment for pain
Myofascial Therapy
Neuromuscular Therapy
Trigger Point Therapy
Muscle Energy Technique – MET I (IS Assessment and Dysfunction)
MET II (SI Assessment and Dysfunction)
Craniosacral Therapy
TouchPro Chair Massage
What to Expect
At your first massage appointment, your massage therapist will discuss your needs with you. We'll talk about any concerns you have and what has brought you in. We believe in staying within your comfort zone. That's why you'll only undress to the level that you're comfortable. You can keep on any articles of clothing that you'd like, and we will work around you.
We'll give you a private moment to get settled on the table. Then, your massage therapist will re-enter the room and begin. The massage can use varying types of pressure depending on the areas we address. We believe in communication. If you feel the pressure is too great or are otherwise uncomfortable, just let us know. We will be happy to make adjustments to what we are doing.
Our massage therapist is highly skilled and can use different techniques to suit you.
FAQ
I've been in a car accident. Can I get a massage?
Yes! Auto insurances will usually cover massage therapy.
I've had a work injury. Does workers' compensation cover massage?
Yes! If you've been injured on the job, massage therapy is usually covered.
What forms of payment are accepted?
We accept checks, cash, Health Savings Account cards and the major credit cards. You can use your MasterCard, Visa, Discover or American Express.
Book Your Session Today
Pain isn't a normal part of life. We can help you feel better and enjoy your life more. Contact us today to schedule your massage Cincinnati!
CONTACT US »

Massage Therapy Cincinnati, , Cincinnati OH | (513) 772-9065